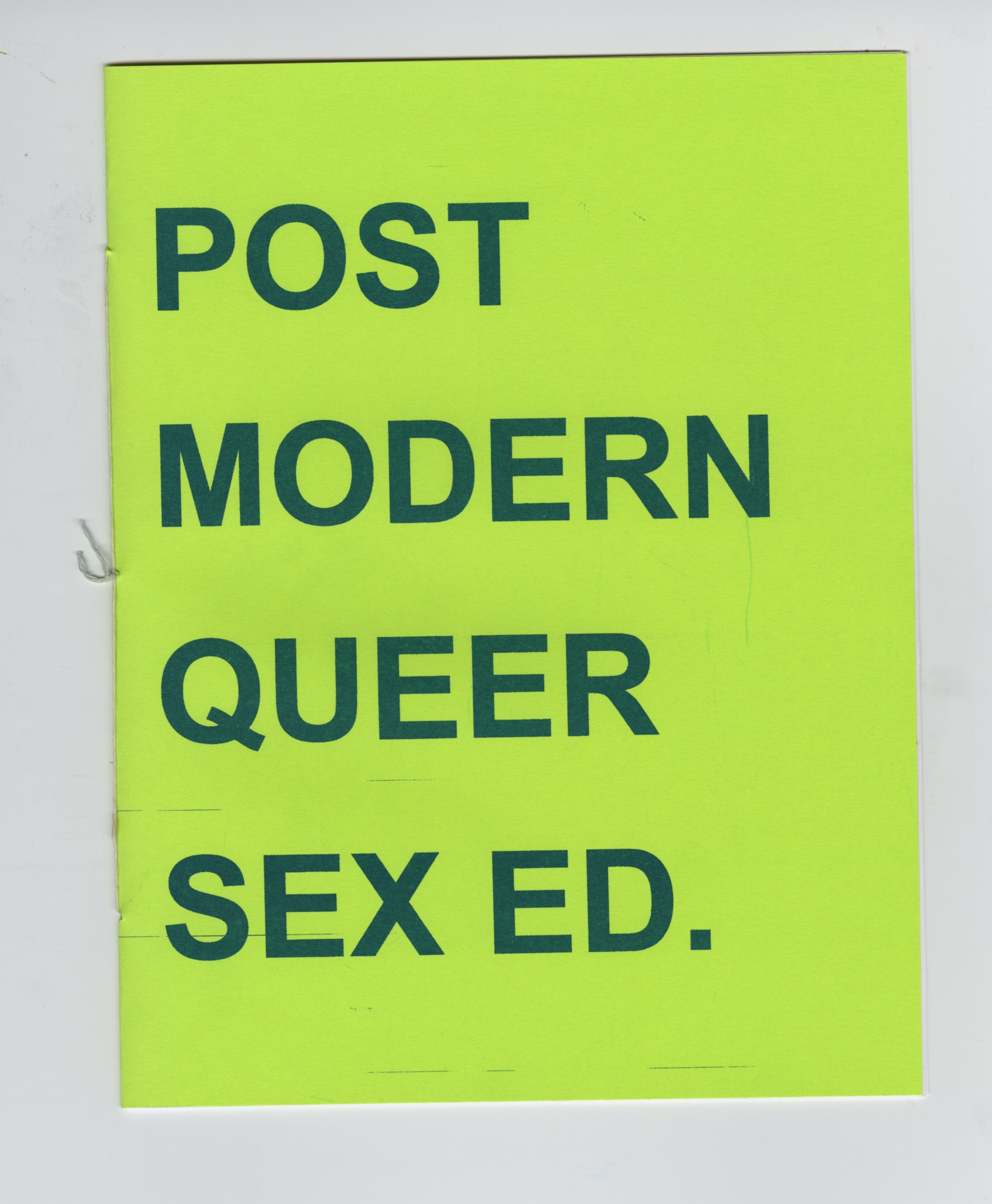 In a couple of sentences, please describe the mission of your publishing project.
Some of the ideas my work touches on are self-portraiture, issues in queer communities, counterculture, and the impact societal norms have on us. My most recent zines have been centered around uncovering some of the truths behind queer sex education. My goal with these zines are showing that sex education is actually more dynamic than we think it is. I want people to question their perceived notions of stigmas associated with sex education, as well as let my practice be a means for education on these subjects.
What was your introduction to the world of art book publishing?
My first introduction to artist books, was when I was working as a photography intern for Al-Mutanabbi Street Starts Here DC 2016, under the guidance of Helen Frederick. The project commemorates the 2007 bombing of a bookselling street in Bagdad. It involved intensive examinations of artist's books centered around standing in solidarity and in support of free speech and expression in countries where that may be hindered. I think this is when I was first able to wrap my head around the book as an art format.
Why art books?
In a way, books can be an opportunity for people to interact with work in a different way than more traditional media. I believe books can be more accessible (not only in the fact that they may be cheaper), but that almost all humans understand and are familiar with books and how they function. To me, a book artist considers the book as a way of informing their work.
As an artist yourself, do you see publishing as an extension of your practice?
My practice involves artist books all the time. Most of the time a body of work will come out of a zine or a book, from which I can develop a stem of other pieces that are then informed by it. Sometimes I consider the book as the single or sole body of work (maybe even a collection of works that manifest in the book format). Other times my body of work is a set of books or one massive large sculptural book. The important thing about all of these different notions, is that there is an underlying investigation about the artist book/printmaking as a site for performance in my work. I'm interested in how the book is constructed, how it can be handled or interacted with, and furthermore, how the work can be circulated in a community. I try to let the books and work that I am making be informed by the imagery or print process I'm working with.
More work can be found on Jake's website here.