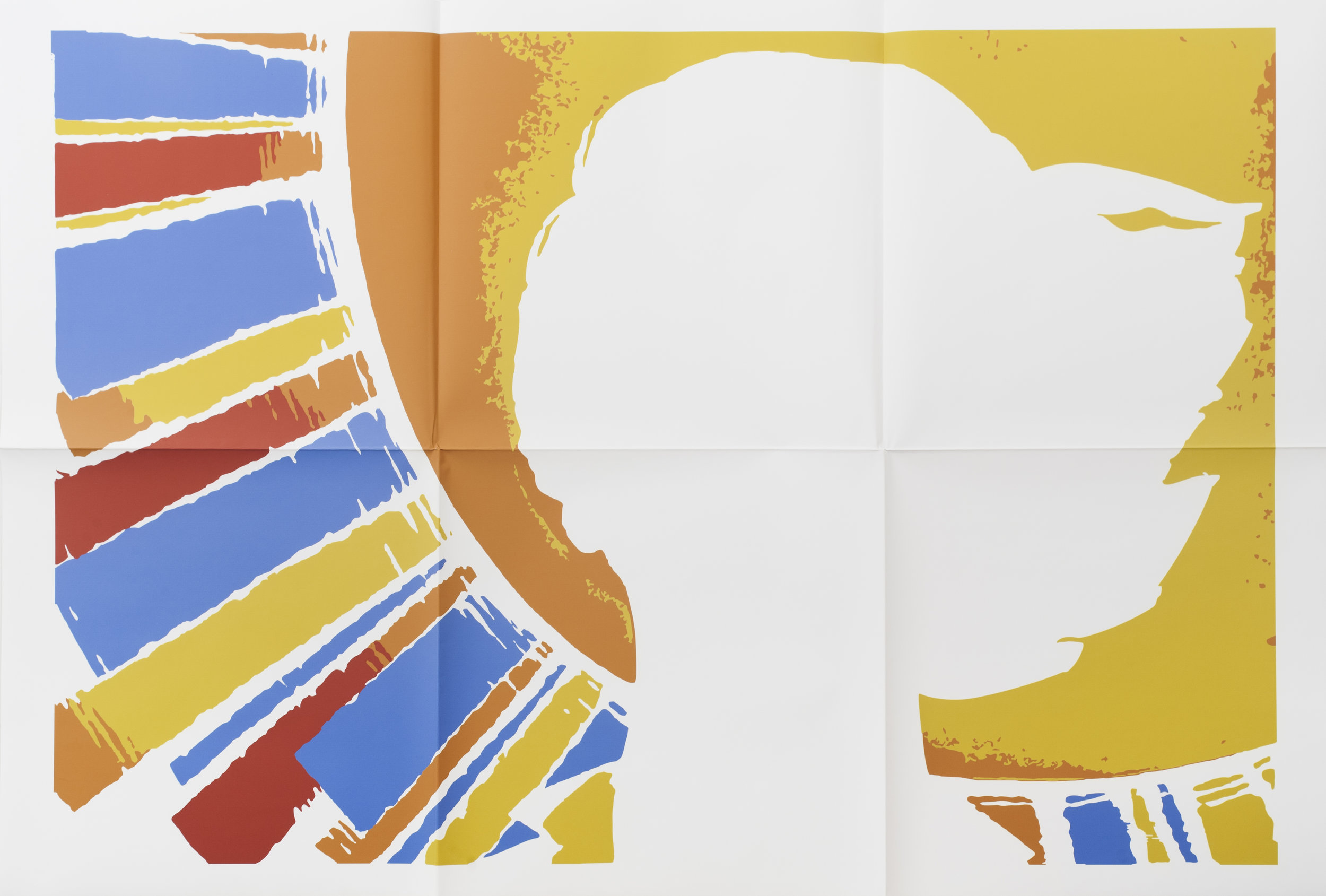 Mark Kelner is a visual artist and filmmaker based in Washington, DC.
Tell us a little about your project.
2017 marked the centennial of Russia's October Revolution and it just felt 'timely' to embark on a series that touches on themes of violence, migration, displacement, disinformation – all the while ironically seeming pretty to look at and ready-to-hang. By repurposing well-known and rare Soviet posters, "Solaris" attempts to evoke a very specific and simple metaphor: that among the many false representations of his failed revolution, Lenin promised the sun and everything under it – and delivered nothing.
Later, the Communists perfected the art of agitating mass culture by means of multiplying their message. All art had to serve the State and the ideal of their utopia was symbolized by remaking the sun (and its worship) into a logo of sorts. By removing almost all figurative elements, all traces of text, all which is 'happy', all that is left are empty, minimal, and absent images. These new works evoke a sense of ambivalence and incongruity, something unfinished, and something unsaid. To present this series as a catalog of sorts invites a satirical interplay between ideology and the language of advertising.
What was your introduction to the world of art book publishing?
Long before I ever made one, I was a collector of art books. I especially was fond of work by artist/poet Vagrich Bakhchanyan, whose 30-year practice was essentially self-published books and book-like objects. Getting to know him rather well, his influence on my own critical thinking is undeniable. At the same time, the reverence I have for text, lettering, and books themselves as a medium for pulping and recycling plays into the making of this project which is a debut -- "Solaris" is my first art book.
Why art books? How do you define art publishing?
As a text-based artist, I came to art from writing. My academic focus was always on film and literature, yet when the occasional magazine assignment would come up, visually that meant "small black letters on a white background." I was always interested in expanding the role of text and the relationship between words and objects in my visual practice and bookmaking perfectly allows for that. And unlike paintings or prints, to say nothing of installations, artist books are portable!
As an artist yourself, do you see publishing as an extension of your practice?
My work is less experimental than it is purposefully designed. In many ways, publishing allows for more risk taking and that's something I'd like to explore. While I can't call it an extension, as I just printed my first book, I would like to play around with Risograph printing and the use of older Xerox toners depending if a specific project for it is right.
Are there any organizations or people in your community that have been particularly influential to you and your project?
Dennis O'Neil at the Hand Print Workshop International (HPWI) remains a mentor in art and life and he's been especially supportive as I've moved from traditional screen printing techniques into poster making and the digital world for this specific project. As "Solaris" is rooted in a very specific Russian-American framework, the practice of art-duo Vitaly Komar and Alexander Melamid is always close to heart. I recently shared some of the pieces with Vitaly and told him that he might, for instance, find something familiar in the silhouettes of Lenin. He replied that's only a compliment and then said, "All the Cubists look alike too..." Which, actually sounds better and more poetic in the original Russian, though.
Your favorite art-related publication or art exhibition from the last year?
I want to answer both. Though it's been a little more than a year since it was published, Tom Sachs' "Space Program: Europa" (an edition of 200) was gifted to me in July -- so technically it's been less than a year since I've seen it. As for my favorite art exhibition of the year, Ragnar Kjartansson at the Hirshhorn came in second. By sheer coincidence, I happened to be in Iceland when I walked passed the Reykjavik Art Museum to discover "God I Feel So Bad," his first museum exhibition in his native country. That show probably takes the cake because… you know, Reykjavik!
Do you have any upcoming projects you would like to share?
I'm working on lots of things, but right now, I'm geared for a project that focuses on barcodes, which I hope to finish toward the end of the year. I'm also still in active practice on "Signs and Wonders," which is a long-gestating series that centers on the distortion of everyday landscapes and ubiquitous mass -- flags, oil and gas station logos, and fast food signs, among other touchstones. The barcodes idea is a natural extension of that.